Math has long been at the foundation of music.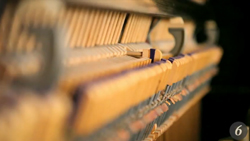 In fact, in ancient Greece, "music" referred to the study of numerical ratios, and around the time of Plato, "harmony" originally emerged as a branch of physics.
Now, composers such as Michael Blake are combining music and math in new and creative ways. To some, tau (τ) brings to mind the golden ratio or the divisor function, but to Blake, this mathematical constant is the inspiration for a musical composition.